Investment in advanced weapons research for the Australian Defence Force (ADF) will be accelerated under a new program announced today.
Australia's loss of its 10-year warning time for a major conflict has made funding for defence technology research a major priority, Defence Minister Richard Marles said.
He announced $3.4 billion will be spent on the Advanced Strategic Capabilities Accelerator (ASCA) – a new scheme to boost technological innovation for the armed forces.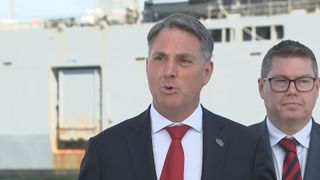 "The Defence Strategic Review 2023 makes clear that Australia must invest in the transition to new and innovative technologies for our Defence Force," Marles said.
"This is precisely what the Advanced Strategic Capabilities Accelerator will deliver."
Priorities for the program are hypersonics, directed energy, trusted autonomy, quantum technology, information warfare and long-range firepower.
Marles said it was a "game changer" for funding defence technology research and ASCA would play a pivotal role in ensuring the armed forces had the best advanced weapons.
Tapping into Australia's science community was important for military planners because the nation had lost the 10-year warning time of a major conflict, highlighted by the former Coalition government's 2020 defence update, Marles said.
He said uncrewed aerial, land and sea systems would be crucial in the future.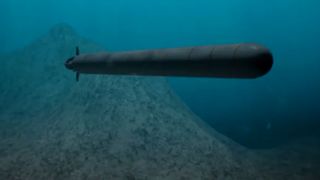 Defence Industry Minister Pat Conroy, speaking alongside Marles, said while the US spends 13 per cent of its vast military budget on defence research and the UK allocates 7 per cent, Australia currently spends only 3 per cent.
"Delivering emerging disruptive technologies into the hands of the war fighter is critical. ASCA will respond to our highest priorities, bringing essential capabilities to our forces at the speed of relevance."
He said ASCA will also boost the creation of more Australian jobs in the defence industries.
© 2023, GDC. © GDC and www.globaldefensecorp.com. Unauthorized use and/or duplication of this material without express and written permission from this site's author and/or owner is strictly prohibited. Excerpts and links may be used, provided that full and clear credit is given to www.globaldefensecorp.com with appropriate and specific direction to the original content.